Public Relations
Photo gallery 30.11.2022.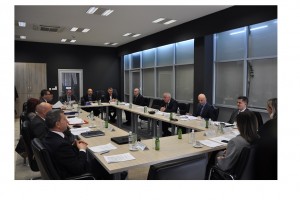 CHIEF PROSECUTOR, MILANKO KAJGANIĆ TOGETHER WITH THE PROSECUTORS OF THE PROSECUTOR'S OFFICE OF BIH, PARTICIPATED IN THE MEETING OF THE STRATEGIC FORUM FOR COOPERATION OF PROSECUTOR'S OFFICES AND POLICE AGENCIES IN BIH
30.11.2022.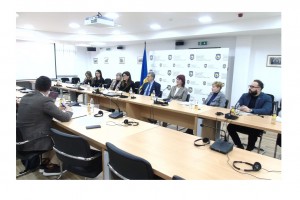 MEETING ON PROCESSING OF CRIMINAL OFFENSES RELATED TO COPYRIGHT PROTECTION HELD AT THE PROSECUTOR'S OFFICE
30.11.2022.