---
10.05.2018. 13:50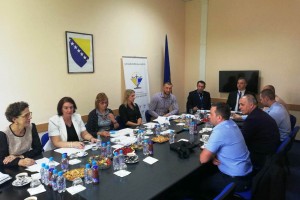 Representatives of judicial, police and security institutions discussed the activities and current challenges in the area.
27.04.2018. 13:35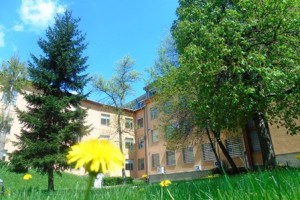 The former commanders and members of the 5th Corps of the Army of the R BiH, who are suspected of war crimes committed during 1994 and 1995, were deprived of their liberty. Searches were conducted on 17 locations.
27.04.2018. 12:48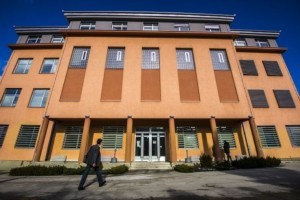 Prosecutor of the Prosecutor's Office of BiH issued an indictment against Ramiz Mustafić, born in 1954 in Novo Selo - municipality of Zvornik, a BiH citizen.
23.04.2018. 12:03
Expert training on trial advocacy in war crimes is organized by the OSCE Mission to BiH within the framework of the War Crimes Monitoring Project.
19.04.2018. 15:22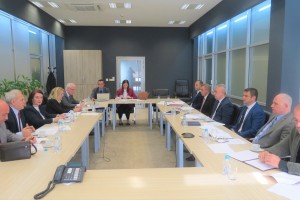 The meeting was held in the premises of the State Investigation and Protection Agency - SIPA and was attended by the Acting Chief Prosecutor of the Prosecutor's Office of BiH - Gordana Tadić, SIPA Director - Perica Stanić and the representative of the HJPC BiH Amila Rahić - Head of the Strengthening Prosecutors in the Criminal Justice System project.
17.04.2018. 15:12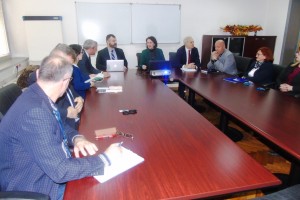 Exchange of experiences in prosecution of war crimes and joining of the BiH Prosecutor's Office to the European Union Network for Investigation and Prosecution of Genocide, Crimes against Humanity and War Crimes were discussed.
10.04.2018. 14:30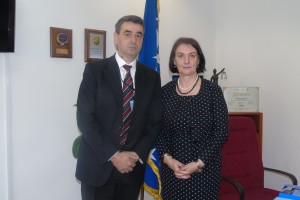 The central theme of the meeting was the strengthening of cooperation in the process of searching and identifying the missing persons in BiH.
09.04.2018. 15:10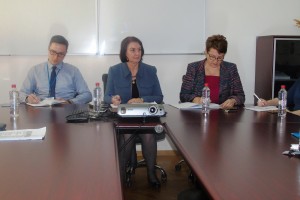 The central topic of the meeting was the cooperation of the two institutions on prevention, detection and prosecution of criminal offenses and illegalities in the area of public procurement.
09.04.2018. 15:06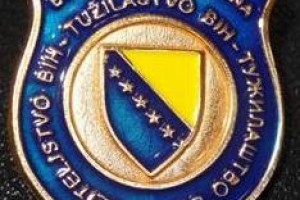 Following the questioning of the suspects a motion was submitted with the Court of BiH to order remand in custody for two suspects.
05.04.2018. 14:49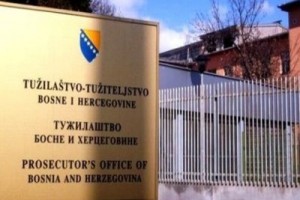 Prosecutor of Department III within the Prosecutor's Office of BiH issued an indictment against the following person: - Dalibor Pipunić, born in 1980 in Brčko, a citizen of the Republic of Croatia