---
26.05.2017. 15:06
Following the examination of the suspects, a Prosecutor from the Special Department for Organised Crime, Economic Crime and Corruption will send a motion for ordering custody against and imposing prohibition measures on a total of five suspects who were deprived of their liberty yesterday in the operation conducted upon an order of the Prosecutor's Office of BiH.
26.05.2017. 14:55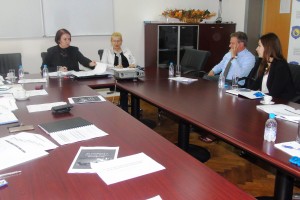 The main topic of the meeting was related to activities within the project 'Strengthening of Prosecutorial Capacities in the Criminal Justice System' implemented by the HJPC BiH.
26.05.2017. 14:52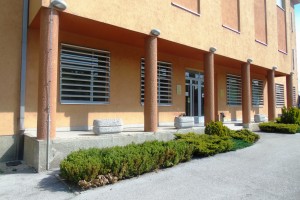 By order and coordinated effort of two Prosecutors from the Special Department for Organised Crime, Economic Crime and Corruption of the Prosecutor's Office of BiH, who are managing investigations, several hundreds of police officers from SIPA, Border Police of BiH and ITA BiH, have been conducting searches and apprehending a large number of suspects for the criminal offences of organised crime, customs and tax evasion with corruptive elements since early morning hours. It is estimated that a multimillion damage was inflicted to the budget of Bosnia and Herzegovina.
26.05.2017. 14:49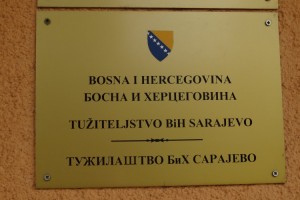 The value of the seized tobacco is extremely high and, according to the current legislation and regulations, nearly KM (BAM) 100 of excise duties and tax is evaded by sale of every kilo of tobacco on the black market thus causing damage to the State, to the budget and all citizens of BiH.
25.05.2017. 15:53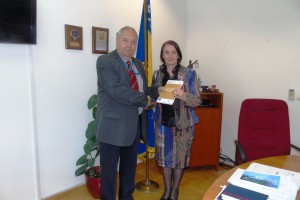 The Acting Chief Prosecutor, Gordana Tadić met with Anton Girginov - EU Seconded Prosecutor, who is situated in Bosnia and Herzegovina as a beneficiary of the EU project International Cooperation in Criminal Matters: Prosecutorial Network of the Western Balkans implemented by GIZ.
24.05.2017. 15:21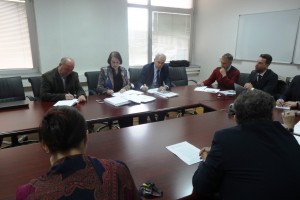 The preparation of joint recommendations for making amendments to the Strategy for Work on War Crimes and Speeding up the Work on War Crimes was the central topic at the meeting.
24.05.2017. 15:16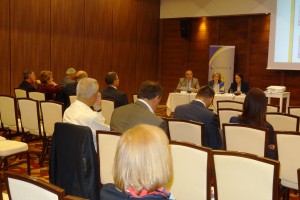 Within the panel of all Chief Prosecutors in BiH at the conference organized by the HJPC BiH, the Acting Chief Prosecutor - Gordana Tadić gave a presentation on the prosecution of crimes related to terrorism from the inception of the Prosecutor's Office of BiH to date.
22.05.2017. 15:32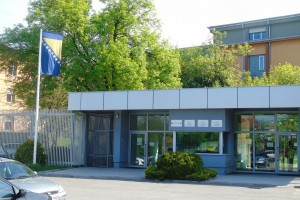 With the final judgment sentencing Mehmed TUTMIĆ to four years in prison for being a member of an organized terrorist group and participating in foreign battlefields of Syria and Iraq, the number of BiH citizens convicted for departures to foreign battlefields and joining the structures of the so-called 'ISIS' has reached a total of 23. There were no acquittals.
19.05.2017. 15:27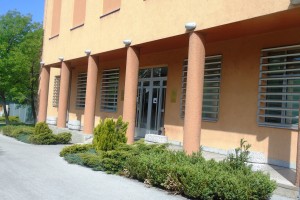 Prosecutor of the Special Department for War Crimes within the Prosecutor's Office of BiH issued an indictment against the following persons:
18.05.2017. 15:30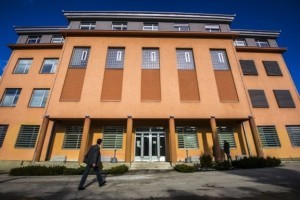 Prosecutor of Department III within the Prosecutor's Office of BiH issued an indictment against the following person: