News
ON PROSECUTORIAL TEAM AND COURT ORDERS SEARCHES CARRIED OUT AND DOCUMENTATION OF FBIH PUBLIC HEALTH INSTITUTE IN MOSTAR AND SARAJEVO SEIZED
21.05.2020. 17:12
The seized documents that are relevant to the case will be reviewed and analysed.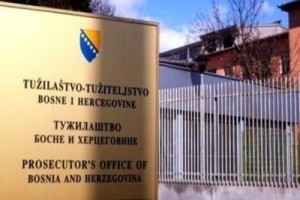 In addition, the Prosecutor's Office of BiH verified the information that appeared in the media stating that the RS authorities were offered the respirators concerned and that they refused to purchase them.
After the performed verifications, it was established that the RS Government did not receive an offer for the disputed respirators ACM 812 A.
The Prosecutorial Team will continue intensive activities in the coming days.
Print
---
www.tuzilastvobih.gov.ba